CEO Don Stump Awarded CEO of the Year by the SDBJ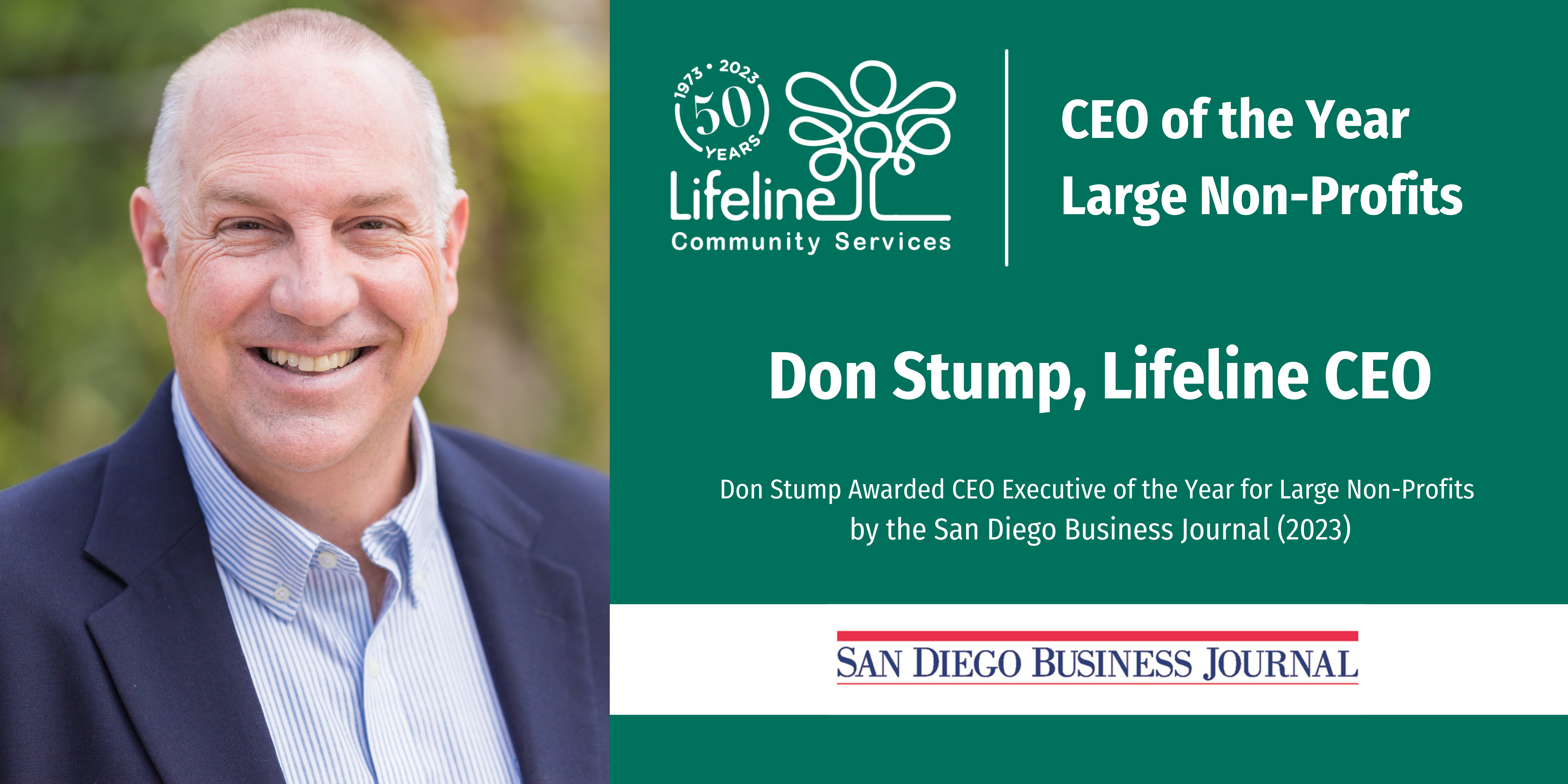 Lifeline's CEO Don Stump has been recently honored as the CEO Executive of the Year for Large Non-Profits in San Diego by the prestigious San Diego Business Journal (SDBJ). This recognition comes as a testament to Don's unwavering dedication and exceptional leadership in the non-profit sector, spanning over 30 years.

Don Stump's journey with Lifeline has been nothing short of inspiring. Over his 16 years of dedicated service, he has exemplified the values that our organization holds dea. Don's passion for making a positive impact in the community, coupled with his relentless drive to create meaningful change, has been the driving force behind Lifeline's success.

This award not only celebrates Don's individual accomplishments but also highlights the collective efforts of our incredible team, board members, and community partners. it is a testament to the collaborative spirit that defines Lifeline Community Services. We extend our heartfelt gratitude to the San Diego Business Journal for this recognition and for acknowledging the vital role nonprofits play in shaping a better future for all.

Don Stump's legacy is not just about accolades; it is about the lives he has touched and the communities he has uplifted. his vision, dedication, and compassion have set a high standard for philanthropic leadership, inspiring us all to work tirelessly toward a more compassionate and inclusive world.

As we celebrate this remarkable achievement and 50 years of providing services to the community; we renew our commitment to the mission that drives us: to be a lifeline for those in need, providing essential services and support to create a brighter, more hopeful tomorrow. We invite you to join us in congratulating Don Stump on this well-deserved honor and to continue supporting Lifeline Community Services as we strive to make a meaningful difference in the lives of others.

Thank you for being part of our journey and for helping us build a stronger, more compassionate community together.
more