OUR MISSION
Lifeline's mission is to build self-reliance among youth, adults, and families through high-quality, community-based services.

Lifeline serves more than 4,250 clients annually in five service areas. To watch short videos highlighting our impact visit: Youth Development, Behavioral Health, Child Abuse & Domestic Violence Prevention & Intervention, Housing & Self-Sufficiency, Human Trafficking Prevention & Intervention.

PURPOSE STATEMENT
Lifeline gives youth, adults, and families the tools they need to solve their own problems and become self-reliant.
Nurture Resilient Youth and Adults
Cultivate Strong Families
Partner to Solve Community Problems
DIVERSITY, EQUITY, & INCLUSION COMMITMENT
To support all in reaching their fullest potential, Lifeline Community Services commits to championing policies and practices that promote equity across race, gender, age, ability, religion, identity, and sexual orientation in order to empower a just, inclusive, and equitable society. Read more here.
OUR VISION
Lifeline aspires to foster long-lasting personal growth and systemic change to the adverse social conditions impacting youth, adults and families. Lifeline seeks to build resiliency to those we serve in order to reach their highest potential.

OUR CORE VALUES
Prevention: To provide the earliest intervention to reduce system involvement
Quality: To pursue excellence in client intervention and clinical oversight
Collaboration: To build mutually beneficial partnerships to increase impact.
CHARACTERISTICS OF A LIFELINER: C.A.R.E.S.
Connected
Authentic
Responsive
Equitable
Steadfast
OUR SERVICE DELIVERY PHILOSOPHY
Inclusive
Trauma-Informed
Strengths-Based
OUR TREE CANOPY STRATEGY
Lifeline has 5 core service areas, and in each of those areas, we have key government contracts or stable funding to support the programmatic tree.
Rather than 5 separate trees, we have a tree canopy where we share and leverage contracts and funds across the organization.
It also symbolically represents our desire to integrate services across the organization, break-down programmatic silos, and wrap services around youth, adults, and their families to achieve self-reliance.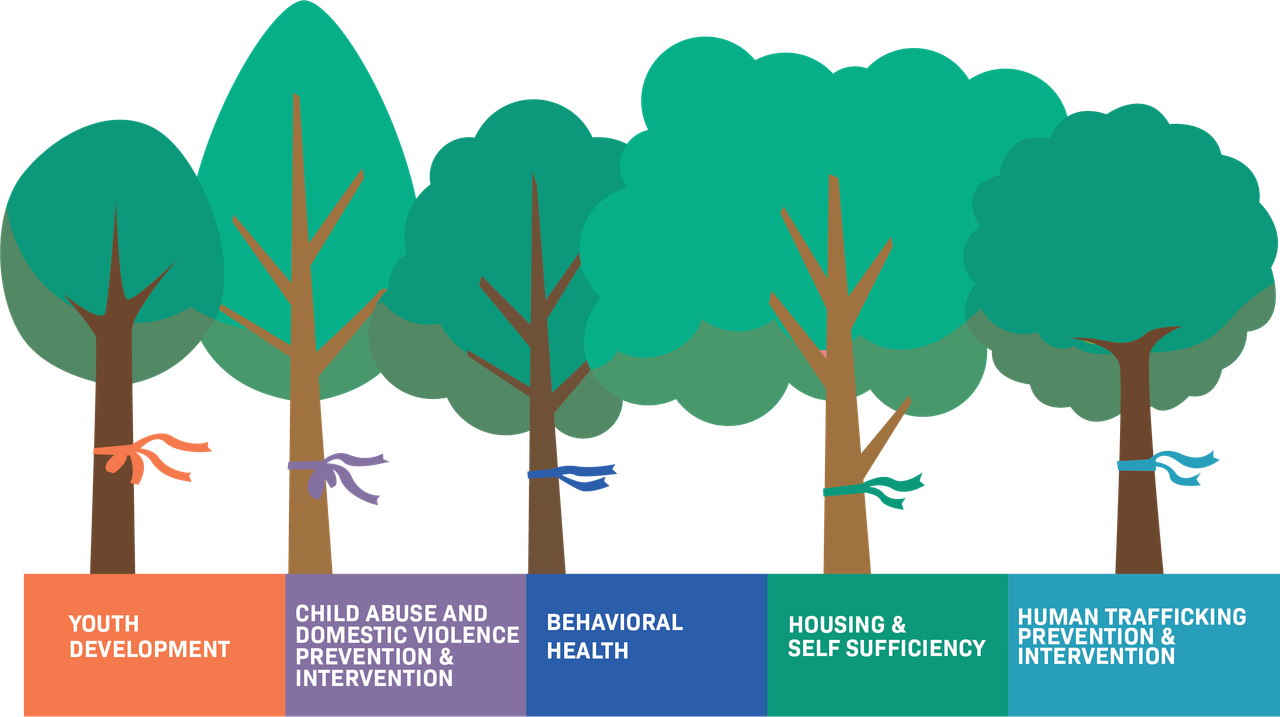 more