Empowering At-Risk youth Stem Volunteerism
Unlocking Potential: Join La Casita in Empowering At-Risk Youth through STEM Volunteerism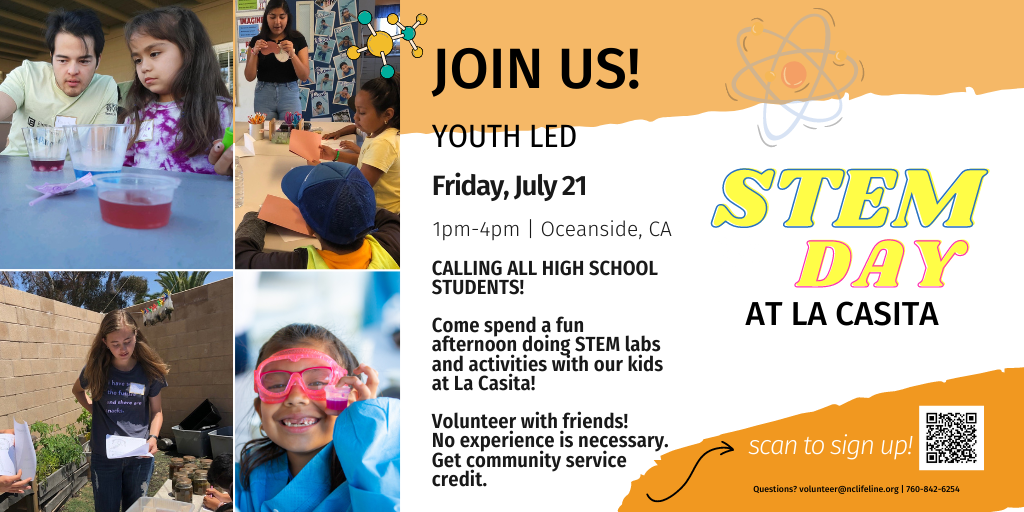 Calling all passionate individuals! Make a difference in the lives of at-risk youth by volunteering with La Casita, an exceptional early intervention program. Our safe space provides essential services to an average of 30 children between the ages of 6 and 12 on a daily basis.
We believe in the power of STEM education to ignite curiosity and inspire young minds. That's why we organize pre-planned, scheduled STEM activities and labs on the first Friday of each month. These activities are designed to captivate the imagination of our kids and nurture their thirst for knowledge.
But here's the best part: you can be a part of this transformative experience! We are actively seeking enthusiastic and creative-minded volunteers like you to join us. Whether you're a high school student looking for community service opportunities or an adult passionate about empowering the next generation, we welcome everyone to contribute their unique skills and guidance.
No prior experience is necessary; all you need is a willingness to inspire and support these incredible children. We provide the instructions and supplies; you bring your creativity and guidance to make these moments truly unforgettable.
To register as a volunteer, please visit our registration page [link: https://nclifeline.galaxydigital.com/need/detail/?need_id=742116]. Don't miss out on this chance to make a lasting impact and create cherished memories with our kids.
Join La Casita in shaping a brighter future for at-risk youth. Together, let's unlock their potential and provide them with the opportunities they deserve. Register now and be a part of something extraordinary!
more