File Your Taxes for Free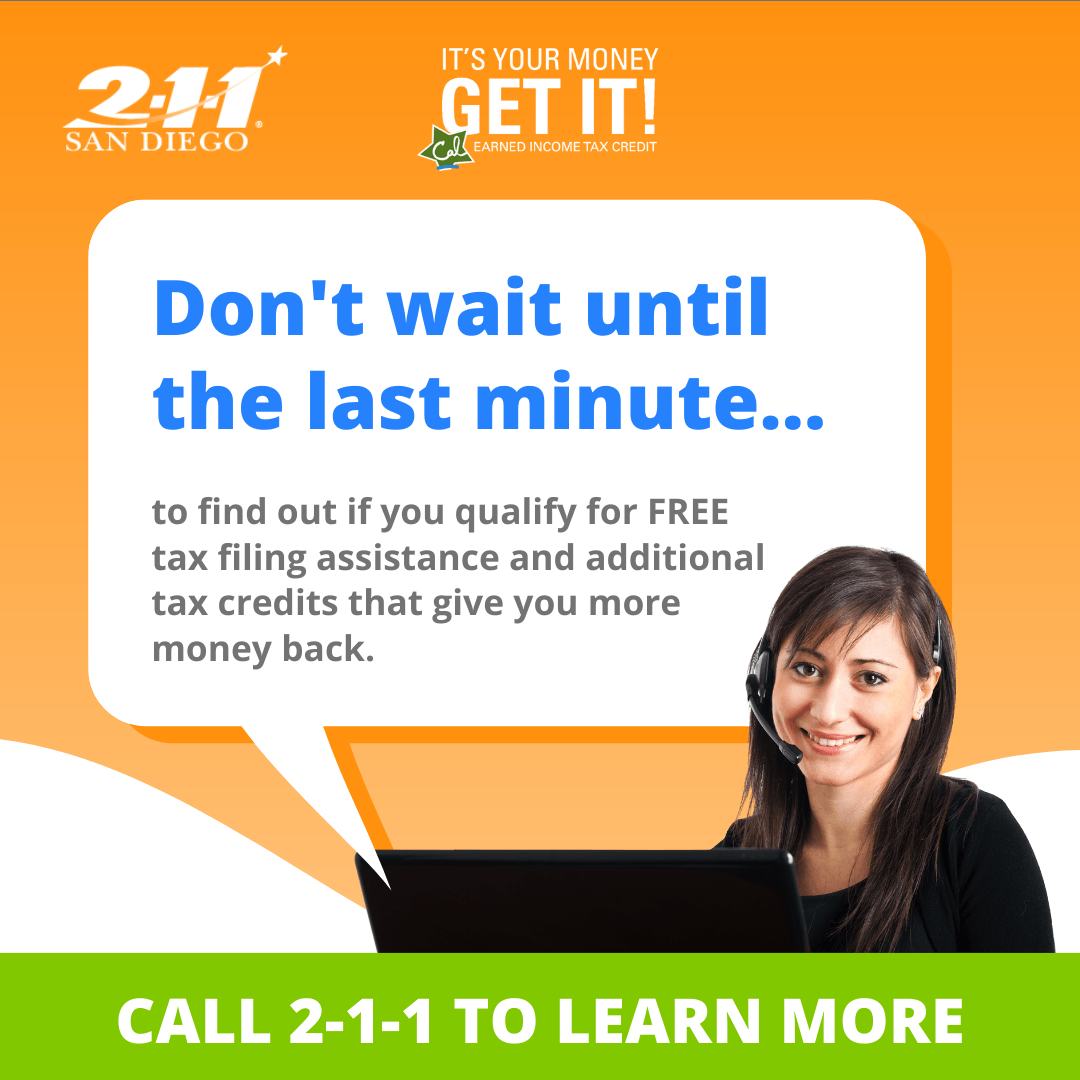 Want to file your taxes for free and get the most out of this tax season. Lifeline can help!

Find out if you are eligible for free tax filing assistance and credits that give you more money back. Lifeline is a proud member of the San Diego County EITC Coalition, which is committed to helping San Diego families file their taxes and maximize their refunds. Visit https://lifelinecs.org/blogs/free-online-scheduling-for-tax-assistance to schedule a free appointment through Lifeline and get the most out of your taxes this year.
Lifeline is offering free tax assistance for any members of the community that meet the below criteria. Easy online scheduling is available by visiting: go.oncehub.com/NorthCountyLifeline

Or you can call 2-1-1 for more information.

Appointments are only opened 3 weeks in advance so please check back regularly if no appointments are currently available.

more