Lifeline Celebrates Pride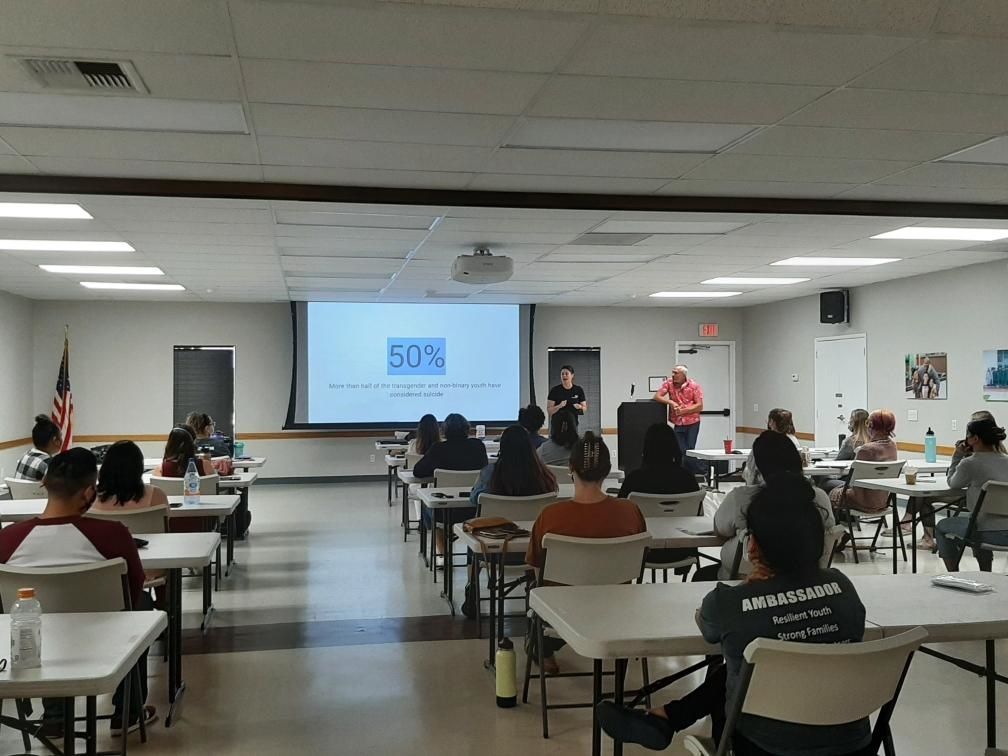 At Lifeline, we understand it's important to create safe spaces for all identities, including our LGBTQIA+ staff and clients. Over the past two months, Lifeline has participated in several exciting events & pieces of training:

LGBTQ Training with North County LGBTQ Center
Lifeline sponsored pieces of training on working with LGBTQIA+ clients and colleagues. Max Disposti from the NC LGBTQ Center and K Thomas from NCL co-facilitated the training to provide staff with an overview of the needs of clients within the LGBTQIA2S+ communities, including current legislative concerns, gaps in services, and resiliency of these identities.
SheFest Event
Lifeline's Project LIFE Anti-Human Trafficking program participated in tabling for SheFest 2022 as a founding member of the LGBTQIA+ Survivor Taskforce. SheFest delivers empowering and accessible programming and content that centers LGBTQ+ women and non-binary people; creates opportunities to connect LGBTQ+ small businesses to new audiences; facilitates social events that bring people together, and invests in and celebrates the volunteer leadership of SheFest committee members. The flagship SheFest street fair that we tabled for brought approximately 8,00 people to the event, with our table having direct contact with over 300 people!
SD Pride Event
Lifeline's Project LIFE Anti-Human Trafficking program tabled at the San Diego Pride Festival in the new Trans Pride Village. The Trans Pride Village was a curated areas for services specifically for the Transgender and Nonbinary communities. It included services for gender-affirming care, victim services, legal services, mental health services and local businesses owner for Trans/Non-binary communities members. The two-day festival was attended by 55,000 people and Project LIFE staff provided information to 514 people!
more